Making your own cleaning products is quick and easy, as well as being economical. With only a few basic ingredients, you can make a multitude of recipes. La Droguerie Eco La Droguerie Eco offers a complete range of raw materials and also two books of cleaning tips.
I propose to you to discover 4 home-made recipes. I prefer not to use essential oils in the preparations, as I consider them too valuable for household products. You can add them if you wish.
Dishwashing powder
Ingredients :
Material:
Two jars of the same size
Gently mix the soda crystals with the percarbonate in one jar. Pour the citric acid into the other. You can write on each one what it contains.
The products are separated for a reason: when they come into contact with each other, the base and the acid react and the effectiveness of the powder decreases. When starting the dishwasher, place a tablespoon of each preparation in the compartment.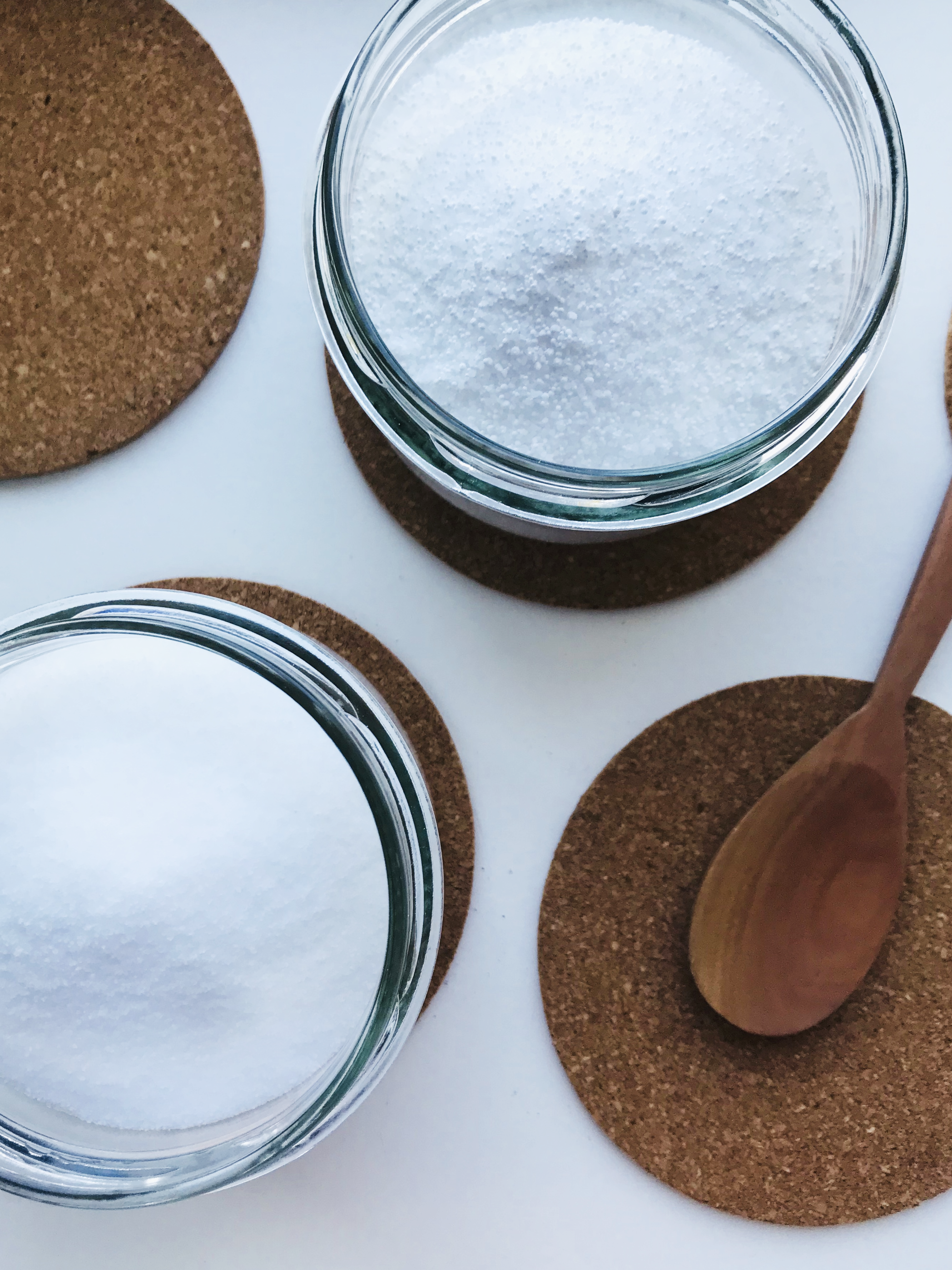 Multi-purpose cleaner
Ingredients :
1.5 dl of 8% spirit vinegar

3.5 dl water
Material:
Pour the ingredients into the container. Shake before each use. This spray will clean mirrors, worktops, windows or any other smooth surface. You can also use this preparation for the toilet.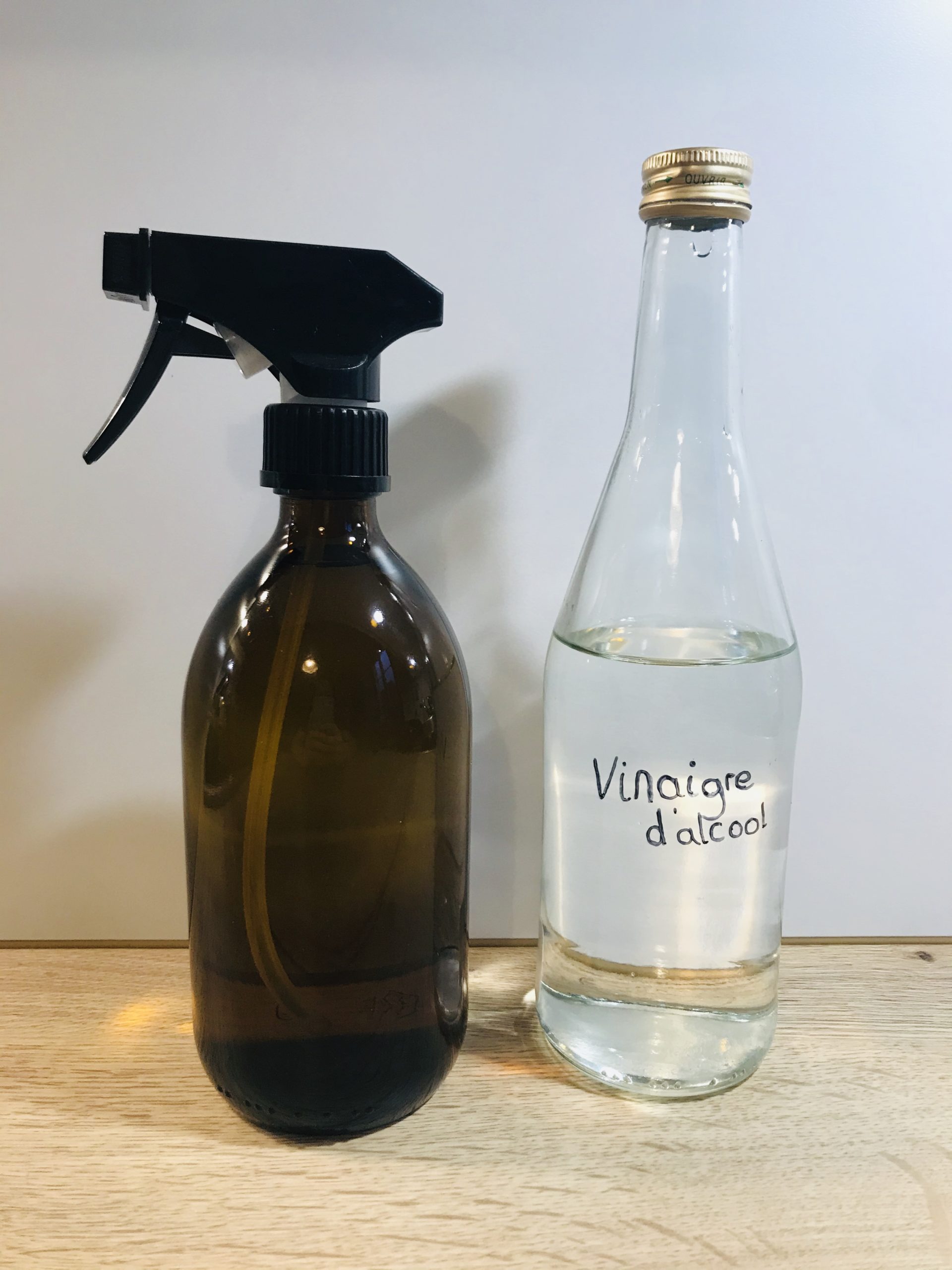 Scrubbing cream
Ingredients :
Material:
Mix the bicarbonate with the black soap with a spoon directly into the jar. The bicarbonate has a slightly abrasive effect and will help to loosen the dirt. As for the black soap, it will degrease and clean. This preparation is effective for cleaning the bathroom, tiles, washbasin and bathtub.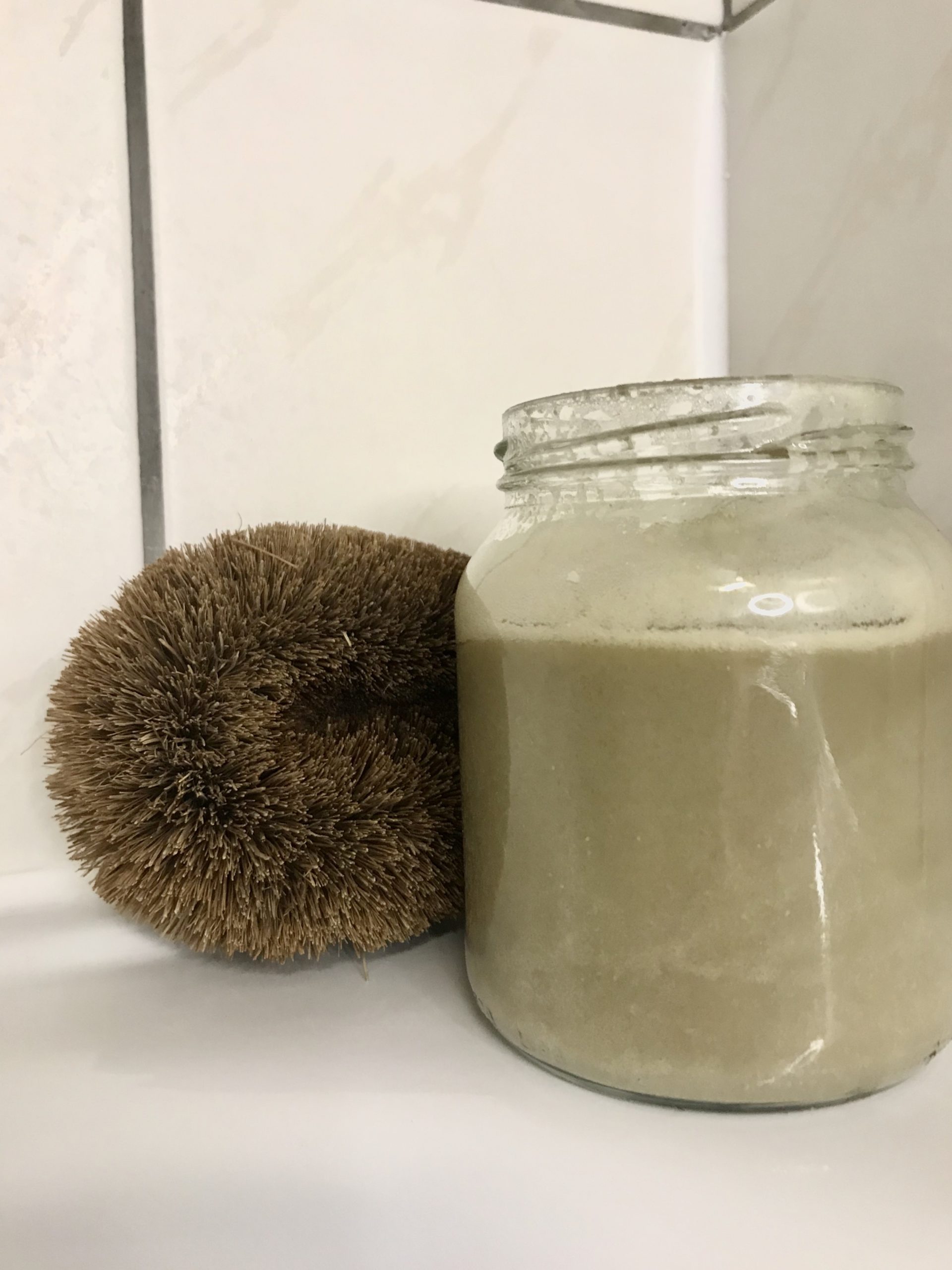 For cleaning floors
Ingredients :
2 tbsp. liquid or soft black soap

5 L of warm water
Very easy to make, simply dilute the 2 tablespoons of black soap in a household bucket with water to scrub all types of floors. No need to rinse with water.